World premiere of the new solo performance by Stuart Lynch:
FASHION ZOMBIE
Fashion Zombie is a challenging, provocative and darkly humorous. The work explores the artistic, socio-economic and ecological implications of collective, global, human denial. It is a road trip into an imagination where monologues, dance and the songs of David Bowie argue that our fascination with Vampirism and/or Zombie culture is not a love of horror but suggestive of a collective hypnosis that pacifies and numbs us to the forthcoming ecological crisis. It explores the cognitive dissoncance of world where the free market economy freely pollutes the earth, jails individuals trying to save that earth and a world that spends more money searching for a new habitual planet than would pay to feed the poor of the world 5 times over. Over 60 minutes we meet fanaticism, apathy, psychotic Texan preachers and learn exactly how many Zombie films have been made since 1961. Fashion Zombie is a remarkable and unique solo performance.
"Artist Lynch is a god given choreographer, director and performance. The work is insightful, talented and stays true from beginning to end" S. Zekiros. BYENKALDER Denmark
"Lynch's new performances opens the Dance Festival 'Dans-K' at Kaleidoskop and is a complete hit: exciting, wild and promising." Janus Kodal POLITIKEN Denmark
Stuart Lynch is a performance artist, theatre director and teacher. He has studied sculpture, dance, psychology and theatre and has been working as an artist since 1990. His Lynchcompany has been at the forefront of experimental Danish theatre since its creation in 2010 and his solo works, Lynch Concert has toured internationally for over 10 years. He was a dancer with Min Tanaka's butoh dance company, Mai Juku in the early 90's and is the originator of the training technique TST or Theatre Switch Training. Currently he is the leader of The Copenhagen Film and Theatre School (Københavns Film & Teaterskole – www.teaterskolen.com). He tours regularly lecturing on education and art.
Image: Stuart Lynch. Photographer: Søren Dø - Eyes in Dk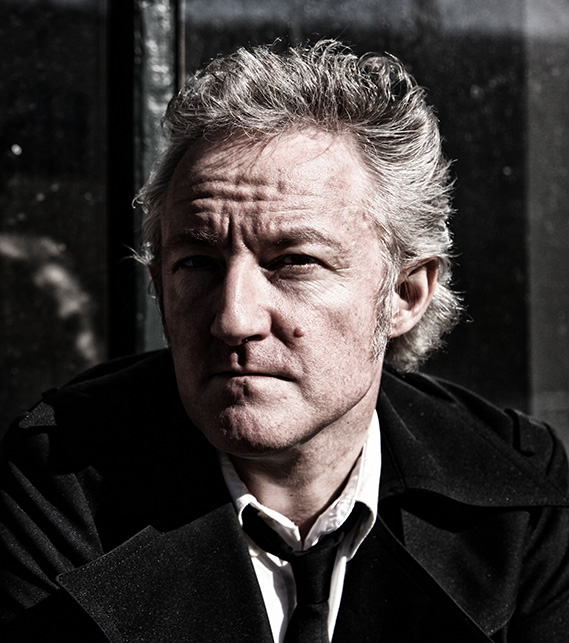 ---