Marta Kotwica (born in 1988, Tarnobrzeg).
In 2012 she obtained her undergraduate degree at the Painting Department of the University of Fine Arts in Poznan, where she studied with T. Psuja, J. Hejnowicz and in performance's class with J. Bałdyga. Currently she studies under the mentorship of A. Tajber at the Intermedia Department of the Academy of Fine Arts in Cracow.
The most essential influence on her understanding of performance art has had an unintended experience of sensory deprivation. This has made her become interested in the notion of empathy as well as in the act of communication.
Artist's works revolve around participatory art, where her personal background initiates brand new narrations, and contemplative art that researches a relation between an idea and a sensory experienced artifact.
These actions, though relatively easy to engage in the discourse of critical analysis are rather meant for direct experiencing.
She has participated in workshops with Black Market (Jurgen Fritz, Elvira SantaMaria, Alistair MacLennan), Marylin Arsem, Ines Amado, Adina Bar-On and performed at national and international festivals of performance art e.g. In Lviv, Katowice, Lublin, Torun, Warsaw, Sokolovsko. http://cargocollective.com/martakotwica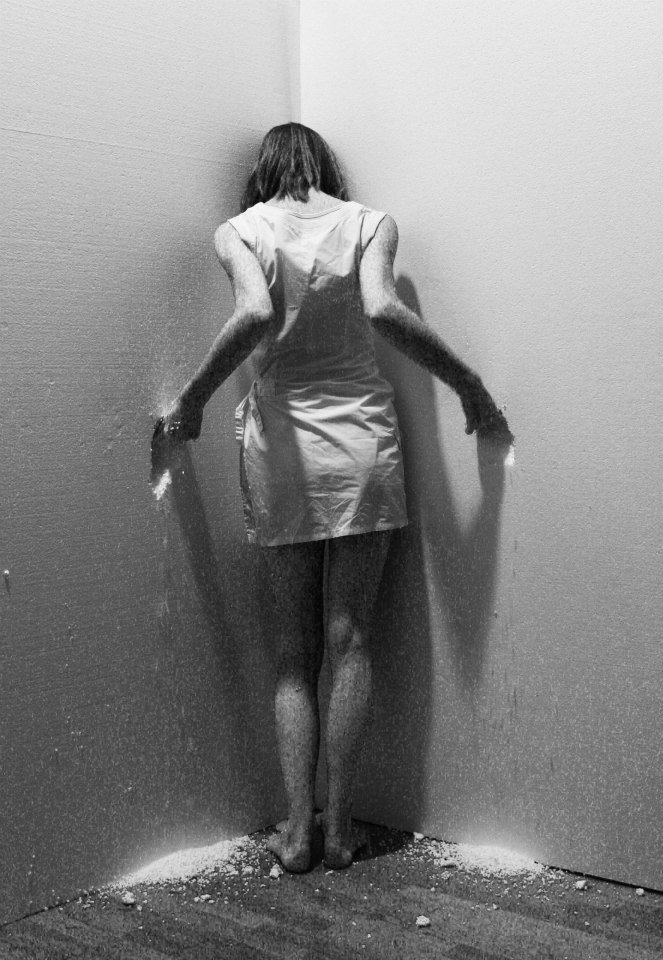 Image: Marta Kotwica - CORNER

---